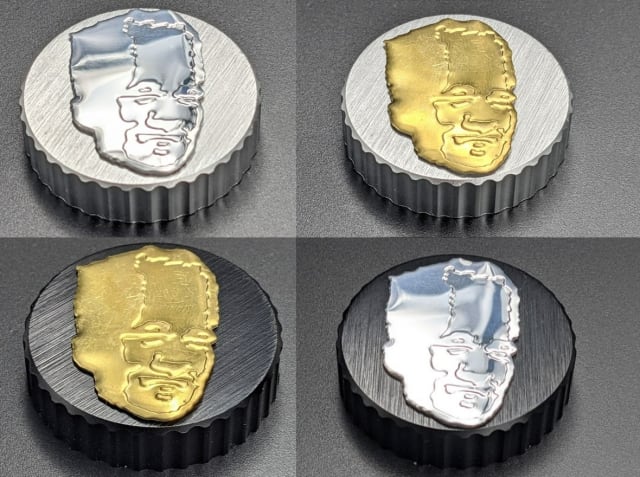 There are 3 kinds of cap compatible with compatible with No-function、 Lock-out and 5-positions adjuster version(same as Moto version) .
Please leave a message about the version and color when your paying, and what kind of Headshok logo (polished aluminum or copper).
About the price, $9.99 per No-function version、$19.99 per Lock-out version and $29.99 per 5-positions version. the basic price is $9.99, that means you have to buy 2 copies if you want Lock-out version and buy 3 copies for 5-positions version. (In our local, we have to pay more money for having extra functions of PayPal) or you can contact us with E-mail Messenger or WhatsApp.


The price just includes PayPal fee, buyer pays VAT and customs tax.