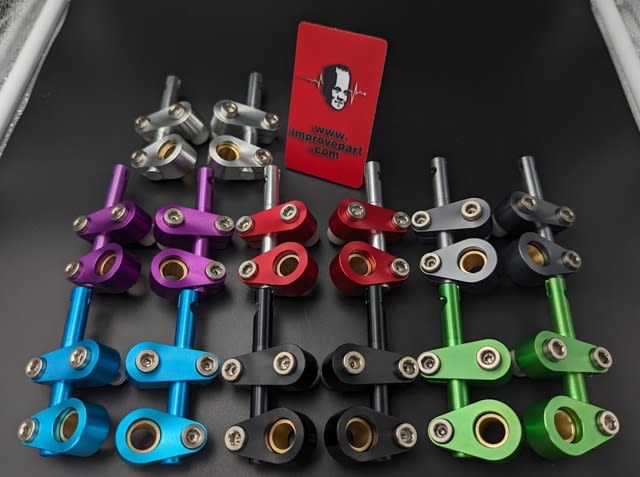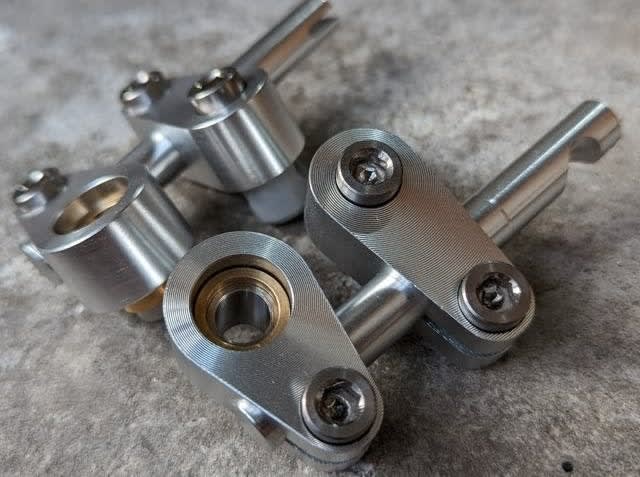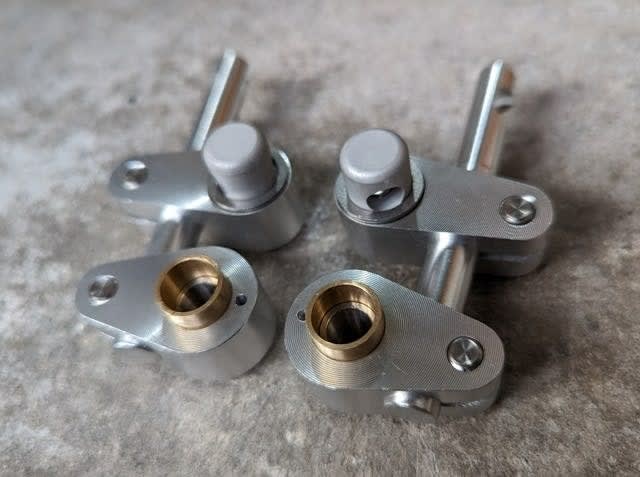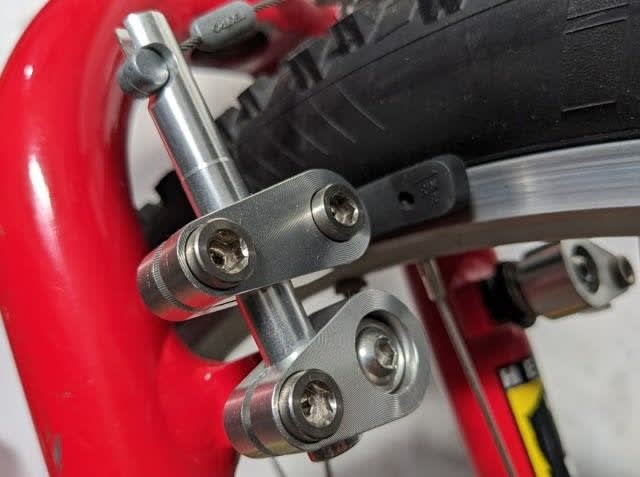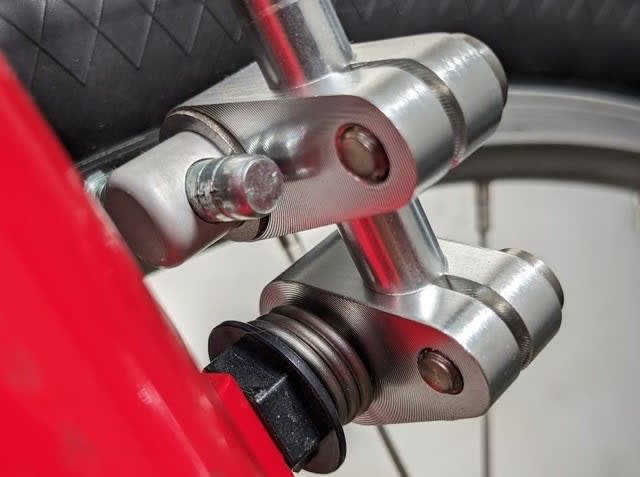 All parts are made by ImprovePart team, turquoise and purple colors will be delivered soon


The price is per set, if you want to make it for 2 wheels, please buy 2 sets.

The arms and shafts are made of anodized aluminum, springs and all screws of arm are made of titanium.
Per set includes a brake straddle cable end clamp and a pair of mounting blot.

Without pads and cable hanger.

We'll produce them more and in turquoise and purple colors, more parts we'll launch soon.